Providing Superior Health and Balance to Live your Best Life!
"At LIVA Health We are far more concerned than just making the pain disappear. It is about learning, understanding and taking care of your body to improve your quality of life. Embrace a Healthy Lifestyle afterall it's Your body. Your life."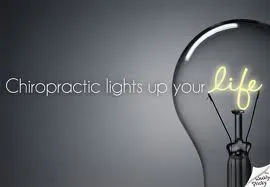 Our aim is to educate our patients/clients about chiropractic and other conservative natural solutions to common health problems, in order to motivate you to take a more active and responsible role in restoring and maintaining your own health as well as the people around you.
As a Doctor of Chiropractic Medicine, I understand that although our patients may be diagnosed with the same condition, they respond very differently to treatments. For this reason, we tailor a specific plan of action to meet your needs, goals & unique medical and physical condition.

Finding collaborative practitioners' who understand changing health care needs and utilizing the most current techniques and approaches for addressing health problems can be a daunting task. We hope that you will find this site helpful in learning more about our gentle, effective, innovative approaches that can improve the quality of your life.
💥CHIROPRACTOR OF THE YEAR💥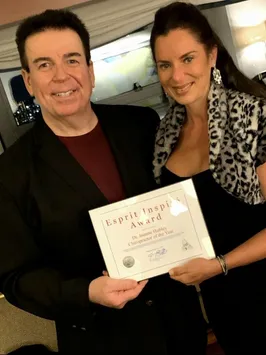 Dr. Joanne Hubley received the ESPRIT INSPIRE AWARD proudly honoring Dr. Joanne Hubley as Chiropractor of the Year. Dr. Jack Barnathan, NYC bestowed this most prestigious award. She was stunned and shocked, truly speechless.

She truly was overjoyed with this recognition of dedicated service, as being the BEST DAY of her life – 20 years + developing and refining skills and training. The closest comparison to such ever in her lifetime was graduating Summa Cum Laude Class 1999 NYCC and first ever recipient of the NYCC Faculty of Anatomical Sciences Award.

These monumental moments really rock her to her core, as the selfless passion to serve runs so deeply through the essence of her being. She was sincerely and completely overjoyed, humbled and privileged to have been honored at the Champagne Reception for the first ever Luxe Inspiré Certification September 2019. This award only ever has been awarded once to my Alma Mater Dr. Ruth Cohen, so I now join this other most dedicated and fabulous Chiropractor.

Restaurants that are awarded
A "Michelin star" are the elite of their field. Imagine a "Michelin star" quality for Doctors, Fitness, Prestige Wellness, Corporate Wellness, Mill craft and delivery… To Spotlight the best!!!

This weekend she was awarded an award that is summed up with this inscription: This award is in recognition of innovative leadership and a deep and abiding commitment to both body and spirit of the patients she serves and the larger community she inspires with her thoughtful commitment to both education and inspired motivation.